In the year 2011, forces brought a select group of men together to form the likes of which had never been seen. These men, all with vast backgrounds in music, created a band that seemed to be something to pass the time. But these nine unsuspecting souls did not know what was to come. After a few rehearsals, the allegiance took the stage, slaying local pub and saloon stages. The musical warriors soon realized that they were more just than a cover band; they were The Bad Habits Brass.

Based out of River Falls WI, The Bad Habits Brass is an eight-piece cover band with a full horn section. Influenced by greats such as Stevie Wonder, Tower of Power, James Brown, and Kool & the Gang, The Bad Habits Brass brings a funky and joyful presence wherever they go.  

BHB is made up of former music students from the University of Wisconsin-River Falls. In the beginning, the group played a few gigs at local bars, eventually adding town and music festivals like River Falls Days, Prescott Days, and The Midtown Global Music Festival (Minneapolis, MN) to their schedule. They have performed on many summer parks series', and have developed a reputation as an outstanding wedding band. 

The Bad Habits Brass developed a relationship with the University of Wisconsin-River Falls, booking many shows with them. In April of 2012, BHB got their first opportunity at the University. BHB worked with the University and TOMS Shoes to celebrate their One Day Without Shoes event. Following this successful event, BHB was asked to open for UWRF's Finals Fest 2012, featuring Minneapolis-based artists Jeremy Messersmith and Cloud Cult. They also opened for Finals Fest 2013, featuring Minneapolis-based bands Farewell Milwaukee and Joey Ryan and the Inks. BHB has been featured on the UWRF Summer Concert Series, Week of Welcome, and has been worked with the College of Business and Economics' marketing students on multiple benefit events.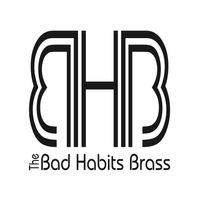 "Rarely do you find a band whose entertainment and energy level matches their professionalism! The Bad Habits Brass are trained musicians who are so easy to work with and truly know how to BRING THE FUNK!"

Karyn Wells - Event Coordinator, UW-River Falls


"The Bad Habits Brass were a great band to be featured at our community festival (River Falls Days). The audience loved the band's charismatic stage presence and energy. With classic funk hits, the Bad Habits Brass engaged the audience to get up and dance.They are great to work with. Not only were they professional, they also adapted their set list to ensure that it fit our family-friendly audience."

Maranda Mahr- River Falls Chamber of Commerce


"The Bad Habits Brass were absolutely awesome! We could not have been happier with them throughout the entire planning process and on our wedding day. They are very talented musicians who obviously love what they do; they seemed to have almost as much fun as our guests! Our dance floor was packed the entire night with both young people (like us) and the older folks (like our parents), which meant everyone was having a great time. And we had multiple guests comment on how fun and refreshing it was to have a live band instead of the usual DJ. We cannot say enough about The Bad Habits Brass and recommend them to anyone without reservation!"

Pat and Kellyn Houlton